Weekends have been going just fine for a few months, months which has seen people not have cause to miss friends' weddings, to forget dropping their laundries at the laundrette or even to be utterly obsessed with possession of the television remote.
All that and a lot more will however become manifest again in a multitude of the population, when the English Premier League returns this weekend for the 2014-15 season.
With an influx of new faces (from abroad as well as rival Premier League clubs) to various clubs, renewed ambitions among clubs and respective fans itching to see their club live up to, or even above, expectations, the new EPL season holds much promise of tense and dramatic moments.
Last season, Manchester City won a second league title in three seasons after capitalising on Liverpool choking in the final games, while Chelsea fell just short of the top duo in third and Arsenal finished as usual in fourth albeit with a real sense it could at least challenge better for the title at the next opportunity.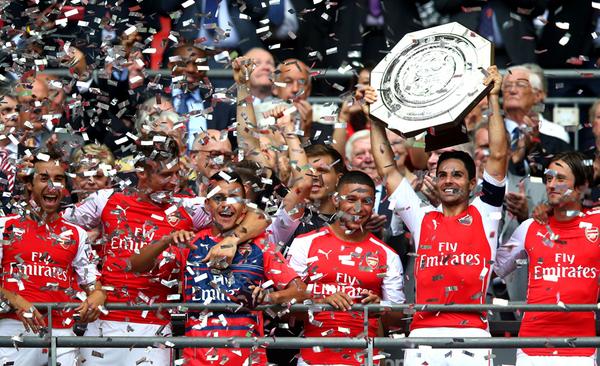 Similar aura floats over at Goodison Park where a shrewd yet boisterous Everton side will look to build on last season in which it beat Man. City, Chelsea, Arsenal and Man. United to finish fifth with a record haul of points.
Such was the Toffees good form that it only lost out to Arsenal for fourth place though greatly outperformed Tottenham Hotspur, Man. United and Newcastle United to leave Everton fans hugely satisfied and deservedly expectant for the new season.
More so with striker Romelu Lukaku signing on permanently, young midfielder Ross Barkley extending his contract and a handful of needed signings made by manager Roberto Martinez.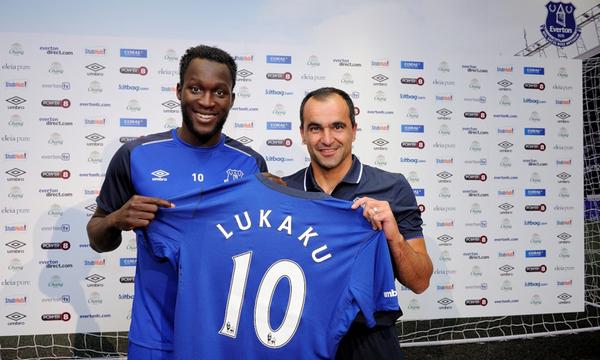 Meanwhile at White Hart Lane, Tottenham Hotspur would hope new manager Mauricio Pochettino makes similar impact as Martinez at Everton, following an underwhelming 2013-14 season in which high expectations following a number of high profile signings were grossly unmet.
The feeling is similar over at Old Trafford after Manchester United endured a torrid 2013-14 season and ended up not even qualifying for the Europa League. The absence of European football could be a blessing in disguise for new manager Louis van Gaal as the Red Devils look to return to the top four.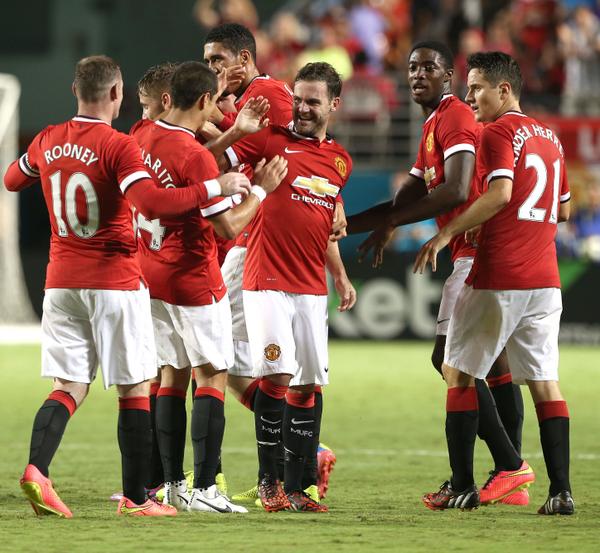 Thus the prospect of Man. United, Tottenham and Everton tussling for the lucrative positions with Arsenal, Chelsea, Liverpool and Man. City makes the season one to greatly anticipate ane to see which of the latter four could be usurped by any or all of the former three.
Champions Man. City remain the team to beat courtesy of having an imposing squad capable of finishing in the top two as it has in the last three seasons, more so with the arrivals of Mangala, Bacary Sagna and Frank Lampard as well as Montenegrin forward Stevan Jovetic beginning to show glimpses of his potetial.
The squad depth of Manuel Pellegrini's side is closely matched by the one of Chelsea, which now has two world class goalkeepers and brought in Diego Costa, Cesc Fabregas and Felipe Luis to complement an already highly competitive squad of players.
Liverpool on its part will be aiming to build on coming close to a first title in two decades last season, with Brendan Rodgers bringing in a number of players to give the Reds the extra push in this season's title race.
Hence it would be interesting to see if Liverpool, and even Arsenal, can have another go at the title given how tough the field is looking this time. Chelsea as well; and to an extent Jose Mourinho, have a point to prove after falling short last season.
Elsewhere in the league, Southampton's above expectation finish to last season led to the south coast club having to sell some of its best players to rival Premier League clubs; much to the dismay of club fans and even its French midfielder Morgan Schneiderlin (who was also upset at having a move away from the club being blocked).
With new Saints manager Ronald Koeman tasked to rebuild a consistently talent-laden side, one would not expect last season's heroics to repeat but that usually is what makes Southampton tick; being written off.
From the Britannia, Stoke City will be one to watch having transformed into a lively ball-playing side under Mark Hughes, and Bojan Krkic's arrival to bolster that style of play make the Potters potential darkhorses.
Finally, new boys Leicester City, Burnley and Queens Park Rangers will be early favourites to be relegated as is usual with newly promoted sides.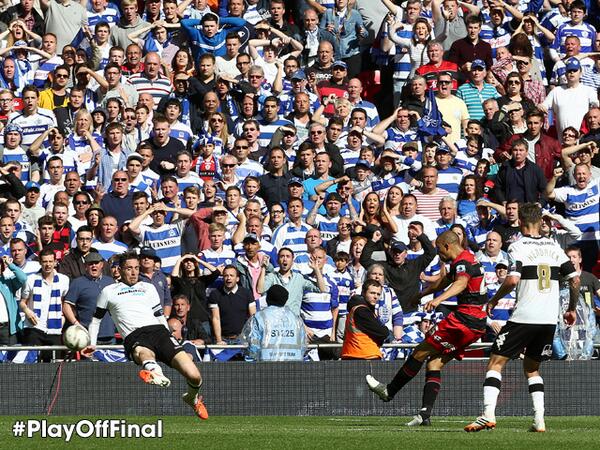 But with two of last season's three promoted clubs maintaining their top flight status, this season's new trio can take inspiration from Crystal Palace and Hull City and beat the drop.
Crystal Palace looked sure bets to be relegated last season until Tony Pulis came in and dramatically led the Eagles to an 11th place finish. But with Pulis leaving just under 48 hours to the start of the new season, Palace would make for contenders to drop down to the Championship.
The season begins with the Saturday early kick-off at Old Trafford where Van Gaal makes his competitive managerial bow for Manchester United against a Swansea City side that beat the Red Devils on the same ground in an FA Cup match last season.
Elsewhere, Manchester City begin their title defence at Newcastle United on Sunday while Chelsea visit newly promoted Burnley on Monday and Arsenal host managerless Crystal Palace on Saturday.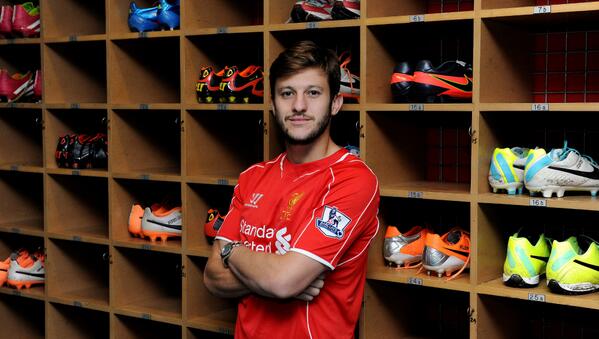 In other matches, last season's Championship winners Leicester host Everton, Liverpool host a Southampton side it bought three players from, West Ham will look to get a fourth straight win against Tottenham and Osaze Odemwingie's Stoke City host Aston Villa.