World number one Rafael Nadal and number two Novai Djokovic will meet in the French Open final on Sunday after both eased through their semi-final matches today in Paris.
Nadal, bidding for a record ninth French Open title and 14th grand slam title, broke little sweat in knocking out Wimbledon champion Andy Murray 6-3, 6-2, 6-1 in the second semi-final.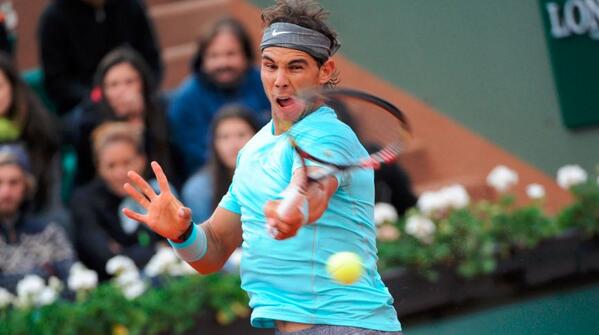 The win ensured Nadal reached a record ninth final at Roland Garros and is also his 34th consecutive win at the grand slam, a record run stretching back four years.
Guaranteed to retain top spot on the ATP rankings as a result, Nadal will now face Djokovic on Sunday after the Serbian overcame Ernests Gulbis 6-3, 6-3, 3-6, 6-3 in the first semi-final.
Speaking after the match, Djokovic stated "I am going to try and be aggressive against Nadal. That is the only way I know how to play him. I know that it will be a physically demanding match… I'm ready for it."
Djokovic ended Gulbis' surprise run at the French Open, after the Latvian had claimed the scalp of fourth seed Roger Federer and sixth seed Tomas Berdych in previous rounds.
Sunday's final will be Djokovic's second at Roland Garros, following the 2012 final which he lost to Nadal. The French Open remains the only grand slam Djokovic has not won and a win on Sunday would complete a career slam for him.