64 matches vied for by 32 nations across 12 stadia over the course of four weeks for one golden trophy, the quest for the 2014 FIFA World Cup begins today in Brazil just under four years after Spain became world champions for the first time ever in South Africa.
The years since have seen many footballers retire from international football, or from football altogether, or have become more established names in world football, or broken onto the big stage at club level and now are on the biggest stage in Brazil.
Along with all those are also the set of footballers who would have to watch the World Cup as spectators due to injuries, not being chosen in their nations' respective World Cup squads or for simply not qualifying.
Defending champions Spain have a bit of all the types of footballers mentioned above, Carles Puyol retired at the end of last season while the likes of David De Gea, Koke and Brazilian born striker Diego Costa are set for their maiden World Cup.
Goalkeeper Victor Valdes missed out due to a torn cruciate ligament while Fernando Llorente, Alvaro Negredo, Daniel Carvajal, Isco, Ander Herrera, Iker Muniain, Diego Lopez and a host of others were left out of the World Cup squad.
Still the Spaniards have Andres Iniesta, David Silva, Jordi Alba, Juan Mata, Santi Cazorla and Cesc Fabregas in their squad along with Iker Casillas, Xavi, Xabi Alonso and David Villa who are taking part in what would likely be their last World Cup and the quartet would want to make it count by helping Spain become the first nation to defend the title in over 50 years.
The last nation to do so coincidentally are the hosts Brazil, who will be looking to Barcelona forward Neymar to lead a promising squad coached by 2002 World Cup winning coach Luis Felipe Scolari to a record sixth title in front of home fans.
Since winning Korea-Japan 2002, Brazil have failed to go past the quarterfinal stage but there is a real sense that the current crop of players at Brazil's disposal can not only go past the last eight stage but all the way.
One nation very highly favoured to go all the way as well is Germany, having finished among the top three in each of the last three World Cup editions; the current best run at the World Cup.
And among all the squads in Brazil, Germany's is filled with an abundance of established footballers only Spain and Brazil can match, such that a player of Mario Götze's calibre sometimes plays in a false 9 role just to fit into the team while Andre Schürrle and Julian Draxler are capable substitutes at best.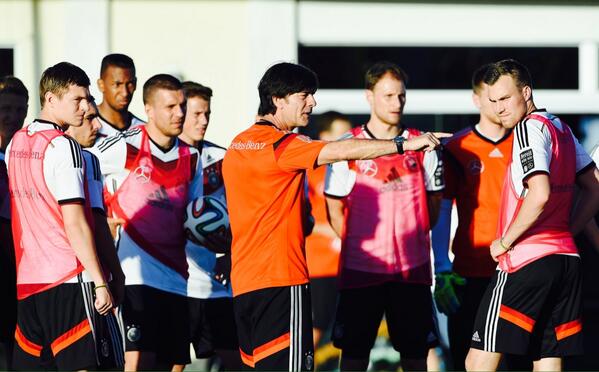 But Germany will be wary of faltering yet again at crucial moments as in the 2002 final and in the semi-finals of the 2006 and 2010 editions. In 2006, Italy withstood a heap of dominance from the Germans to overcome them on German soil courtesy of two extra-time goals.
The Italians would go on to win the World Cup then, only to bow out in the group stages in 2010 without a single win. And after good runs to second place at Euro 2012 and third place at the 2013 FIFA Confederations Cup, Italy will be aiming to go as far as possible to make up for the disappointment of 2010.
Other nations that bookmakers readily see as capable of going far under the right circumstances include Netherlands that lost in the 2010 final and Argentina led by Lionel Messi who has been long criticised for not replicating his form for Barcelona with the national team.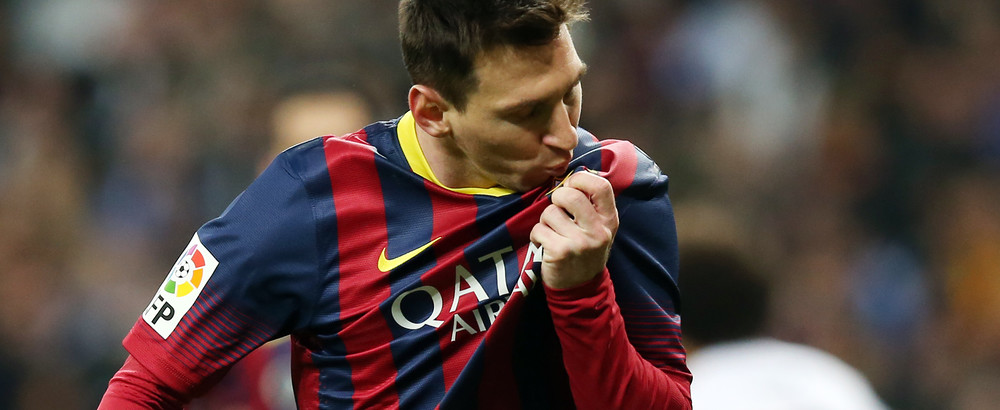 There is also France that completed a cycle Italy is aiming at, when Les Bleus lost the 2006 final after the triumph at home in 1998 was followed by first round elimination without a win in 2002. Portugal are as good as Cristiano Ronaldo can take them while England are rank outsiders at best no thanks to falling short of expectations at previous editions.
Nations to watch out for as potential dark horses however are Belgium whose squad arguably matches Spain and Germany's in quality, Colombia despite the absence of Monaco striker Falcao and Uruguay who made it to the last four in 2010 (albeit in dramatic fashion) and followed that with winning the Copa America and reaching the last four at last year's Confederations Cup.
Bosnia-Herzegovina will make their debut at Brazil 2014 in Group F where they will face Argentina, Nigeria and Iran for one of places in the second round.
But with a moderately talented squad notably comprising Edin Dzeko, Miralem Pjanic and Asmir Begovic, the Bosnians would fancy their chances of perhaps making the sort of impression Croatia made back at the 1998 World Cup in France.
Bosnia however is expected to fight for a second round place with Nigeria, who head into a fifth World Cup campaign on the back of renewed optimism stemming from the 2013 Cup of African Nations win as well as a commendable showing at the FIFA Confederations Cup.
The Super Eagles have however had a fair bit of criticism, with cases being made for a number of players not called up by coach Stephen Keshi coupled with a winless streak in the warm-up matches played in preparation for the World Cup.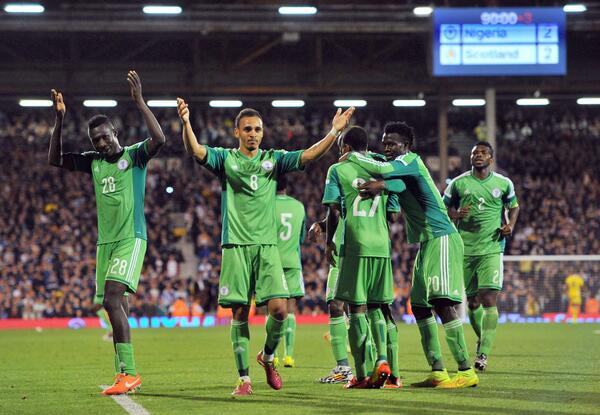 Also aiming to put behind the disappointing 2010 campaign, Nigeria is expected to battle for a qualification spot and that prospect of squaring off against Bosnia would make for an interesting watch.
The 20th edition of the FIFA World Cup kicks off tonight with host nation Brazil up against 1998 semi-finalists Croatia. Last time both nations met at the World Cup was in 2006, with Brazil edging the tie by a lone goal then.
Bayern Munich striker Mario Mandzukic is unavailable for Croatia as he serves a suspension while Brazil have all their players available as they begin their quest to lift the World Cup at home and finally erase the bad memories of the 1950 World Cup when Brazil lost to Uruguay in the final played at the Maracana.
You can follow The News Nigeria on twitter via @thenewsnigeria and the author of this post @d_oa_ to share your views on the World Cup and more.