San Antonio Spurs were in devastating form in the 111-92 win over Miami Heat to take a 2-1 series lead in Game 3 of the NBA Finals on Tuesday night in Miami.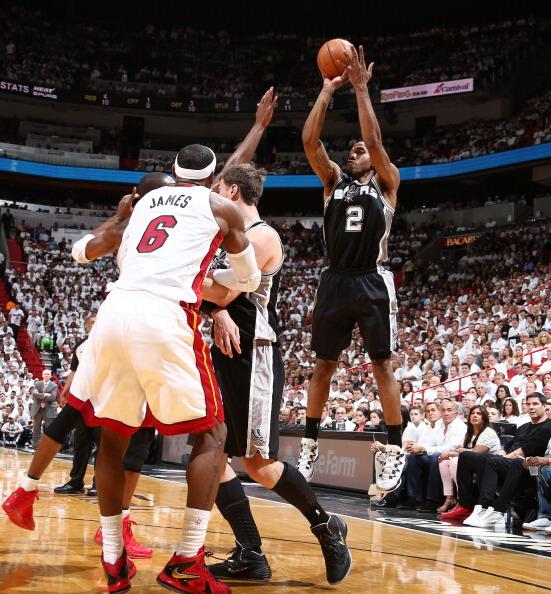 Spurs were helped with a dominant first quarter which ended with the visitors leading 41-25, going on to hold a 19-point lead over Miami Heat by half time at the AmericanAirlines Arena.
With LeBron James and Dwayne Wade each scoring 22 points, Miami Heat efforts to overturn the vibrant Spurs were futile, with LeBron stating after the game that Spurs came into the game with a desperation Miami could not match.
22 year old Kawhi Leonard's game high 29 points led the San Antonio side to a comprehensive win, with Tony Parker and Danny Green finishing the encounter with 15 points each for Spurs.
Miami Heat will now aim to level the series again when Game 4 is played at the AA Arena on Thursday night. Miami also trailed 2-1 in last year's NBA Finals before winning three of the following four games to win the 2013 crown.