Tim Duncan and Danny Green were instrumental as San Antonio Spurs rallied from four points down in the third quarter to claim a 110-95 win over Miami Heat at San Antonio's AT&T Center in Game One of the 2014 NBA Finals.
Three three-pointers by Ginobili helped Spurs to a 26-20 lead first quarter but reigning champions Miami would rally back as both teams shared the lead at various points in the second quarter.
With Miami ahead at the end of the third quarter, a series of three-point shots from Green and Tony Parker saw San Antonio go on a 31-9 run in the fourth quarter on their way to winning game one of the Finals.
Duncan led the scoreboard for Spurs with 21 points and 10 rebounds though paid tribute to Green who finished the fourth quarter with 11 points, saying "Danny Green got hot, we found something that worked offensively and we took care of the ball finally."
Tony Parker followed Duncan on the scoreboard with 19 points while Ginobili finished the game with 16 points and 11 assists. Greene ended game one with 13 points courtesy of three three-pointers having failed to basket none of his preceding nine three-point attempts.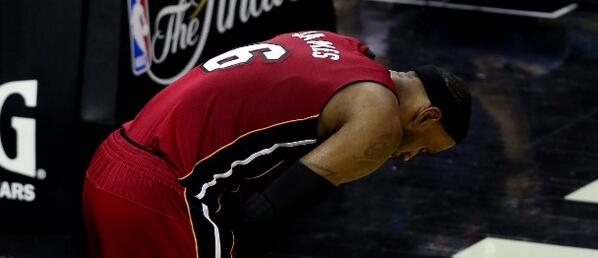 For Miami Heat, Lebron James led the overall scoreboard with 25 points despite leaving the court early in the fourth quarter with a cramp. Dwayne Wade followed James with 19 points for the Heat while Chris Bosh had 18 points.
Miami's Ray Allen also finished the match with three three-pointers to move ahead of Kobe Bryant to second with 49 career three-pointers in the NBA Finals.
Spurs will now host game two at the AT&T Center on Saturday as they seek to avenge losing the 2013 NBA Finals in a dramatic series that saw Miami Heat prevail at the buzzer in game seven.
Miami Heat also lost game one of the 2013 Finals as well as the 2012 Finals, though went on to win both series.