Belgium striker Romelu Lukaku on Wednesday put pen to a five-year deal at Everton to become the Merseyside club's most expensive signing ever at £28m and end a peculiar relationship with Chelsea.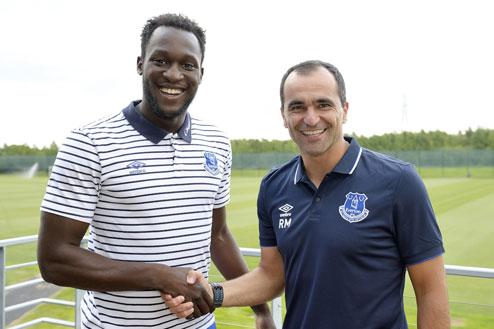 With 32 Premier League goals over the last two seasons, Lukaku is highly rated yet somehow never got the chance – he arguably deserved – to lead the Chelsea attack or at least be considered more often for matches.
In the end, the 22-year old made only 15 appearances in three years as a Chelsea player, with 10 of those coming in the league. His other 66 league appearances so far came while on loan at, first, West Brom then at Everton last season.
It was never a doubt that Lukaku wanted to be at Chelsea but his stay would have required that manager Jose Mourinho guarantee the Belgian a major role at the club, something Mourinho could not promise.
While indeed there is no player who cannot be left out of the Chelsea starting line-up, as witnessed especially with Eden Hazard and Oscar last season, and likely to be witnessed this season with Petr Cech following the return of Thibaut Courtois from three years on loan at Atletico Madrid, it is safe to say Lukaku never got a fair look-in at Stamford Bridge.
His first season ended with him refusing to lift the UEFA Champions League trophy Chelsea dramatically won in 2012 because he did not feel 'worthy' of doing so having featured sparingly during the campaign.
With first team football not a guarantee, he was sent out on loan to West Brom where he scored 17 goals in 35 league matches; more than what Fernando Torres and Demba Ba (who had joined from Newcastle United in January) managed with Chelsea that season.
Point proven, Lukaku returned to Chelsea expecting to lead the frontline in the 2013-14 campaign. His pre-season form even suggested so, as he started most of the games and scored just as many as the games he played.
Lukaku featuring prominently in pre-season then was however mostly because Fernando Torres was given an extended rest period following his participation in the FIFA Confederations Cup with Spain in 2013.
Still, it was quite a surprise to see the club bring in Samuel Eto'o on a free transfer to join a strike force that already comprised Lukaku, the misfiring Torres and the very useful but much under-used Demba Ba.
A club of Chelsea's calibre is right to have multiple number of very good players vying for one position in the starting line-up, and while having three capable of starting every game is pushing it, Eto'o's arrival meant at least one player would have to leave.
For a while it looked like it would be Ba and the Senegal international was reportedly close to joining Premier League rivals Arsenal only for the deal to be blocked.
At that point, it seemed Lukaku would finally get to feature more prominently at Chelsea, even playing two league matches at the start of the season and coming on as a substitute in the UEFA Super Cup match against Bayern Munich.
That match in part defines the reason for Lukaku's peculiar career at Chelsea, coming on for Torres in extra-time only to not score the decisive kick that saw Chelsea lose the match 5-4 on penalties following a dramatic 2-2 draw. Less than 48 hours after, Lukaku was sent out on loan to Everton.
Lukaku recovered from the UEFA Super Cup disappointment to end the season with more league goals than the Chelsea strikers combined and though he had formed a healthy relationship with Everton and its manager Roberto Martinez, the striker again returned to Chelsea determined to make his mark.
Though he failed to make a mark in his campaign at the 2014 World Cup with Belgium, scoring just a goal as coach Marc Wilmots preferred Divock Origi in the starting line-up, Lukaku reportedly trained for the new season at former club Anderlecht hoping to convince the Chelsea hierarchy of his worth.
That seemed a desperate bid since Chelsea had signed Diego Costa from Atletico Madrid, a signing that put Lukaku third on the pecking order behind Costa and Torres, since Eto'o and Ba had left the club.
But the return of Didier Drogba meant Lukaku would definitely feature on the fringes again at Chelsea this season, leading the Belgian to seek a move out, a move Everton was more than willing to satisfy and though the amount spent to sign him may seem excessive, Martinez and Everton seem like a combination that can have Lukaku fulfill his potential.
Last season, Everton, with Lukaku, were one of the most exciting teams to watch in a campaign that witnessed the Toffees get memorable league wins over both Manchester clubs, Arsenal and Chelsea on their way to a fifth placed finish ahead of Tottenham Hotspur and Manchester United.
Martinez has managed to keep the core of that Everton team that came three games away from a top four finish and would be confident of replicating a relatively successful 2013-14 campaign with Lukaku spearheading the Toffees and showing Chelsea it was a mistake to let him go.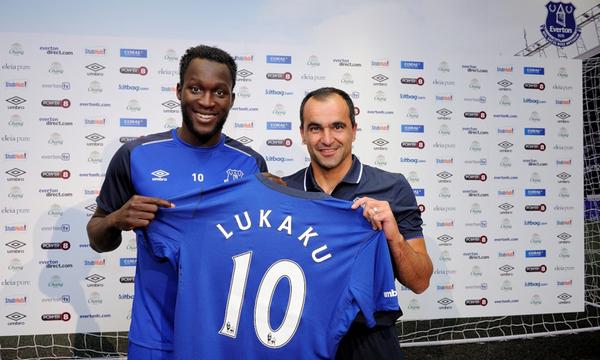 On one hand, £28m represents very good business for Chelsea and also shows how much the London club value Lukaku. But the same way Juan Mata's influence was missed to an extent last season at Chelsea, Mourinho could yet regret letting Lukaku go.