17-time grand slam champion Roger Federer has been knocked out of the ongoing French Open following a five sets loss to Ernests Gulbis of Latvia this afternoon in Paris.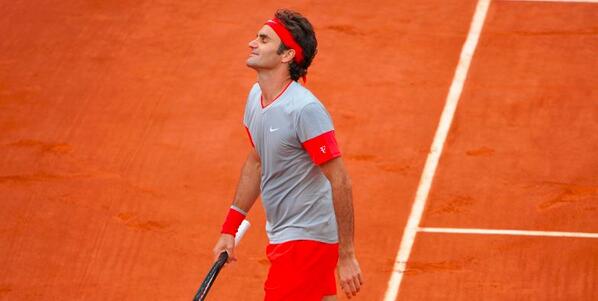 Fourth seeded Federer had claimed the first set of a close contest on a tie-break and looked to be unsettling his opponent in the second set as Gulbis broke his racquet after losing a point.
Gulbis would however rally to take the second set on a tie-break as well before eventually coming away from the fourth round match victorious with a 6-7, 7-6, 6-2, 4-6, 6-3 win after three hours and 42 minutes.
It is the first time Federer has lost a match that went to five sets at Roland Garros and also the first time since 2004 that the Swiss player has failed to reach the last eight of the clay court tournament.
Gulbis meanwhile will now play in a grand slam quarterfinal for the first time with Czech Republic's Tomas Berdych his next opponent after the sixth seed eased through his fourth round match against John Isner of the United States with a 6-4, 6-4, 6-4 win.
Elsewhere, Andy Murray only made it to the fourth round today after a five-set win over Germany's Philipp Kohlschreiber in a match suspended from Saturday due to fading light.
With the deciding set tied at 7-7, both players resumed play today with two-time grand slam winner Murray finally prevailing 12-10 after 40 minutes to complete a 3-6, 6-3, 6-3, 4-6, 12-10 win.