Women's top seed Serena Williams and 17-time grand slam winner Roger Federer both registered straight sets wins to be among the first players through to the second round of the French Open which began today in Paris.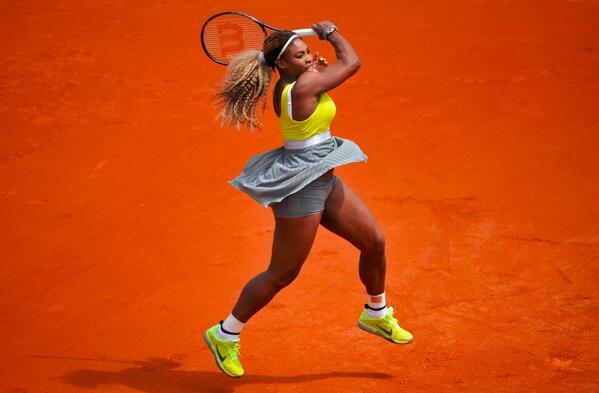 Serena got her defence of the French Open underway with a 6-2, 6-1 win over Frenchwoman Alize Lim, which began right after her older sister Venus Williams reached the second round with a 6-4, 6-1 win over Belinda Bencic of Switzerland.
Swiss legend Federer, who recently welcomed a second set of twins with his wife, on his part broke little sweat in beating Lukas Lacko of Slovakia 6-2, 6-4, 6-2 in his first round match.
Elsewhere, men's eighth seeded Canadian Milos Raonic advanced to the second round with a 6-3, 7-6, 6-3 win over former junior number one player Nicholas Kyrgios.
And women's third seed Agnieszka Radwanska eased to a 6-3, 6-0 win over China's Zhang Shuai in 62 minutes while 31st seed Daniela Hantuchova came from a set down to get a 2-6, 6-2, 6-4 against Jelena Jaksic.
Men's defending champion, Rafael Nadal will begin his French Open campaign with a match against Robby Ginepri of the United States as the grand slam continues on Monday.