On Friday night, a deal to bring Chelsea's Brazilian defender David Luiz together with a handful of countrymen at PSG was set in motion, hours after a host of notable players were made free agents by their Premier League clubs.
All of that preceded by Yaya Toure's agent Dimitri Seluk making everything out of Manchester City not regarding his client's birthday despite his integral role in the club's season which finished with the Capital One Cup and Premier League titles.
Toure's Man. City future will now be made clear after the World Cup apparently, with the 31 year old midfielder stating all that his agent had said were true and he would explain the situation after the World Cup.
Whatever Toure's explanation for his agent's statements would be, Man. City have stated they do not intend to let go of the Ivorian midfielder; and it would be farcical if a discord over birthday appreciation saw player and club part ways.
Speculation is that Toure is seeking a new deal from the club despite already being the highest paid player at the club or that he more likely is pushing for a return to Barcelona, from where he joined Man. City in 2010.
At Barcelona meanwhile, former captain and B-team coach Luis Enrique was confirmed as the manager of the Spanish giants from next season days after leaving Celta Vigo.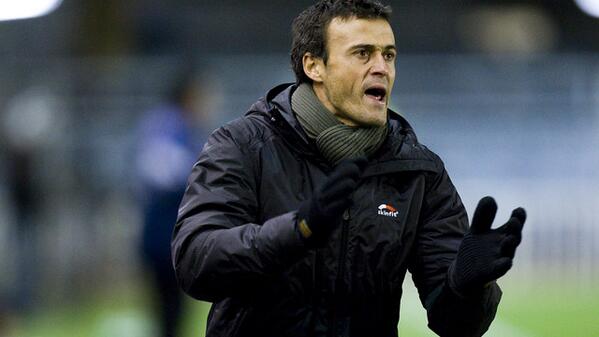 Enrique's appointment came in a period Lionel Messi and Gerard Pique signed contract extensions at the club while midfielder Cesc Fabregas remained subject of speculations linking him away from the club.
Arsenal perenially remains linked with a move to bring the Spanish midifielder back to the club he captained, more so with the presence of a buy-back clause in his contract which exempts Arsenal from being bound to Fabregas' buy-out clause of around €200m.
The Gunners, who recently ended a nine-year trophy drought by lifting the FA Cup last Saturday, have also been linked with Toulouse full-back Serge Aurier and Schalke's Atsudo Uchida due to a failure to reach an agreement with Bacary Sagna over a new contract.
While Sagna looks set to leave Arsenal along with goalkeeper Lukasz Fabianski, strikers Nicklas Bendtner and Park Chu-Young were among seven players released by the north London club on Friday.
Also among the notable players let go from their respective clubs were Gareth Barry, Joleon Lescott and Costel Pantilimon from league champions Man. City, Nemanja Vidic (who will join Inter Milan) and Rio Ferdinand from Manchester United as well as Samuel Eto'o, Ashley Cole and Frank Lampard from Chelsea.
Lampard could yet play for Chelsea next season however, with the England midfielder stating he will first hold talks with the Stamford Bridge club about a new deal after the World Cup, before considering other clubs.
Another player who has left Chelsea is David Luiz, though for a hefty price following confirmation by PSG of an agreement with Chelsea to sign the Brazilian for a reported initial fee of £40m.
While the transfer remains subject to passing a medical and agreeing personal terms with the player, the move would make Luiz the most expensive defender in football history, surpassing the transfer fees paid for countrymen Thiago Silva and Marquinhos over the last two years by none other than PSG.
Along with Alex, that makes four first team central defenders PSG have on their payroll with all four being Brazilian coincidentally. Thus, David Luiz's imminent move to Paris would only make sense if any one of Alex or Marquinhos will leave the club in the coming transfer window.
More so because of the recent net-transfer-spend limit of £50m placed on PSG by UEFA for breaching financial fair play rules, as Luiz's transfer leaves PSG with just £10m to spend in the transfer window for now.
Only other way PSG could spend more is by selling one or two of their players. But would PSG risk not meeting up with another FFP sanction that limits their Champions League squad size to 21 players (eight of whom must be home-grown) and requires them to not exceed the squad's wage bill from last season?
Runners-up to PSG in the recently concluded Ligue 1 season, AS Monaco meanwhile are looking for a new manager following the sack of Claudio Ranieri, despite the Italian leading the club to promotion from Ligue 2 and getting the club into the Champions League in the two years he was in charge.
While the appointment of a new manager is imminent, with Sporting Lisbon's Leonardo Jardim likely to take over, Monaco's worry goes higher up the club hierarchy to the summit where majority shareholder and club chairman Dmitry Rybolovlev is set to lose £2.6b to his ex-wife in a divorce settlement, which is half of Rybolovlev's wealth.
Whether the Rybolovlev's record divorce settlement would hamper Monaco's hopes of usurping PSG as the dominant club in France remains to be seen. In Formula 1 though, Mercedes dominance of the season so far would be put to great test this weekend in the Monaco GP.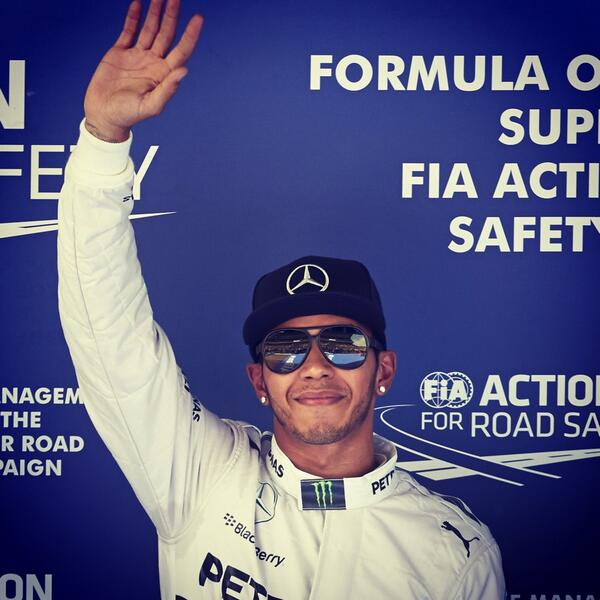 The Mercedes team have blazed past rival teams with ease in the first five races this year, with Lewis Hamilton winning the last four on the trot while teammate Nico Rosberg has finished second in each of those four races having won the season opening race in Malaysia.
But in Monaco, the unorthodox street circuit with narrow paths and sharp turns presents a challenge which other teams hope to try capitalising on as they look to reduce the gap being created by the Mercedes duo.
Last year's was won by Rosberg, with world champion Sebastien Vettel finishing second and Mark Webber; now with Porsche's Le Mans race team, finishing third. Mercedes would fancy their prospects this Sunday, only not as much as in previous races.
Before then, two of football's most lucrative matches will take place on Saturday, with Derby County coming up against Queens Park Rangers in the Championship play-off final, followed by the Madrid derby between Real and Atletico in the Champions League final later in the evening.
In the Championship play-off final, a win for Derby County, managed by former England coach Steve McLaren, would see the Rams return to the Premier League after six years away and also rake in around £120m in prize money.
A win for Harry Redknapp's QPR however would see the Londoners return to the top flight just a season after being relegated from it, along with a prize money of about £80m. QPR's windfall would be less than Derby's basically as a result of new Premier League television deals which Derby have not benefitted from.
The winner of the UEFA Champions League meanwhile would make about the same amount as QPR stand to make by winning the play-off final, thus making the Championship play-off final more lucrative than the Champions League final.
Undoubtedly however, the prestige lies with the Champions League final, in which Real hope to win a record 10th title and first since 2002 while Atletico hope to end a fairytale season with a first ever Champions League crown and an unprecedented double, having won the Spanish league title at the Nou Camp last weekend.
World's most expensive players Gareth Bale and Cristiano Ronaldo are expected to feature for Real while for Atletico, striker Diego Costa and Turkish midfielder Arda Turan are doubts.
The Brazilian-born Spanish striker's absence for much of the league title match at Barcelona last week did little to stunt Atletico's stout resolution to win, and that much is what Real should expect from their city rivals in a final that promises to be keenly contested when it kicks off tonight in Lisbon.