Lewis Hamilton continued his fine start to the 2014 Formula 1 season after winning the Spanish Grand Prix ahead of Mercedes teammate Nico Rosberg and finally going top of the drivers' championship as a result.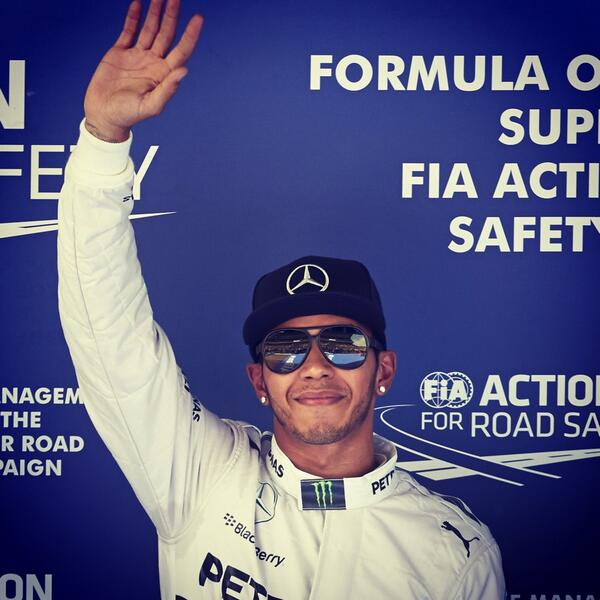 Hamilton went into the race in pole position ahead of Rosberg and remained ahead for majority of the race, though had to hold off Rosberg who eventually settled for second place, half a second behind.
The win in Cataluña is the fourth successive race Hamilton has won and as a result, enabled the Briton to go three points ahead of Rosberg – who has finished second in the four races won by Hamilton – on the championship table.
Defending world champion Sebastien Vettel had his best race of what has been a disappointing season so far, driving up from 15th place at the start of the race to finish fourth after all 66 laps, behind Red Bull teammate Daniel Ricciardo who finished third to claim a first podium finish in his debut season.
Ferrari's poor start to the season continued as former world champions Fernando Alonso and Kimi Räikkönen could only finish sixth and seventh respectively, behind Valtteri Bottas of Williams who finished in fifth place.
The next race in the season is the Monte Carlo Grand Prix, which comes up on May 25 as Hamilton continues his search for a second world title since his first in 2008 and end Vettel's reign of four successive world titles.