San Antonio Spurs took a step closer to winning the 2014 NBA title after a crushing 107-86 win over reigning champions Miami Heat at the AmericanAirlines Arena in Miami to hold a 3-1 series lead after Game 4 of the NBA Finals.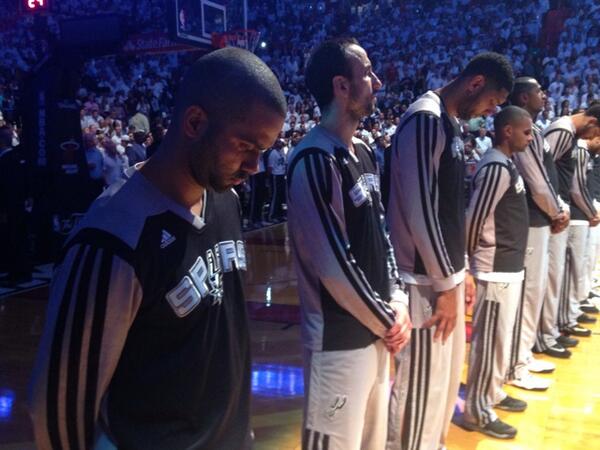 Having won Game 3 111-92 on Tuesday night, Spurs blitzed to Game 4 victory much in the same manner as in Game 3, making their passes and shots count in the opening two quarters to hold a 19-point lead again by half-time.
Kawhi Leonard replicated his Game 3 form, leading the Spurs scorers again with 20 points in Game 4 while Tim Duncan had 10 points and 11 rebounds to go past Earwin 'Magic' Johnson's record for most double doubles in the NBA Finals history with 158 double doubles.
LeBron James scored a game high 28 points for Miami Heat but was powerless to prevent the Spurs team to going on the brink of the NBA title in Game 5, which holds this weekend in San Antonio's AT&T Centre.
A win for Spurs in Game 5 would avenge the loss to Miami in the 2013 final and also end Miami's 3Peat dream of winning three successive NBA titles.